Dashcams have now become an important accessory to prove fault in the event of an accident, or when your car is parked. So much so that some insurance companies offer a discount to owners who have installed a dashcam.
We recommend two lines of products, the Nextbase range and the Blackvue range. Nextbase cameras have built in screens, and the Blacvue are very discrete and with the DRS900S cameras have stunning 4K. The camera can have GPS built-in to record time and speed, can record Audio, and with additional parts will record when the ignition is off if an impact occurs and the vehicles battery is still properly charged.
The NextBase cameras start at £159 fully fitted, and the Blackvue at £350.
Below is a picture of the BlackVue 900S showing both front and optional rear cameras. The BlackVue 900S is BlackVue's premier camera with 4K recording, GPS, Wifi for management and can have a rear camera.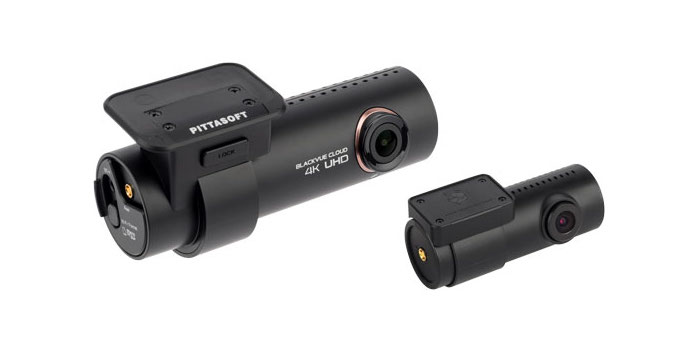 Below is a picture of the Nextbase 522GW Dashcam.  We suggest a 32GB memory card with this camera which has GPS for location/time-stamps, WiFi for management and downloading pictures and even has Alexa to control it.