New or used car with some missing options? We're known worldwide (as Comand.co.uk) for our Mercedes Retrofits, and people bring their cars from all over UK and Europe for us to retrofit options 'as per factory'.
When we retrofit, we update the data record at Mercedes for the vehicle, so nothing goes wrong when it is serviced or updated by others in the future, or if it needs a replacement part then it shows up properly in the dealer's Parts Catalogue and thus will not cause potentially expensive confusion later.
We can retrofit most things, but regularly we install Factory Reverse cameras, COMAND systems, Factory Apple Car Play / Android Auto, Digital Cockpit (Full LCD cluster), Cruise Control, Traffic Sign Assist, High-beam Assist and Lane Assist.
We can also perform more significant upgrades including 360 camera, facelift headlights on older cars,  upgrades to higher specification headlights (Full LED), Harmon Kardon / Burmeister / B&O audio and much more.
Contact us if your car is missing something that you really would have ordered.
Here are some photos of a Mercedes E class Digital Cockpit retrofit – when we do these we install the extra cooling fan system and integrate the Ambient Lighting so you can control the Cluster and Centre console lighting as it's own zone.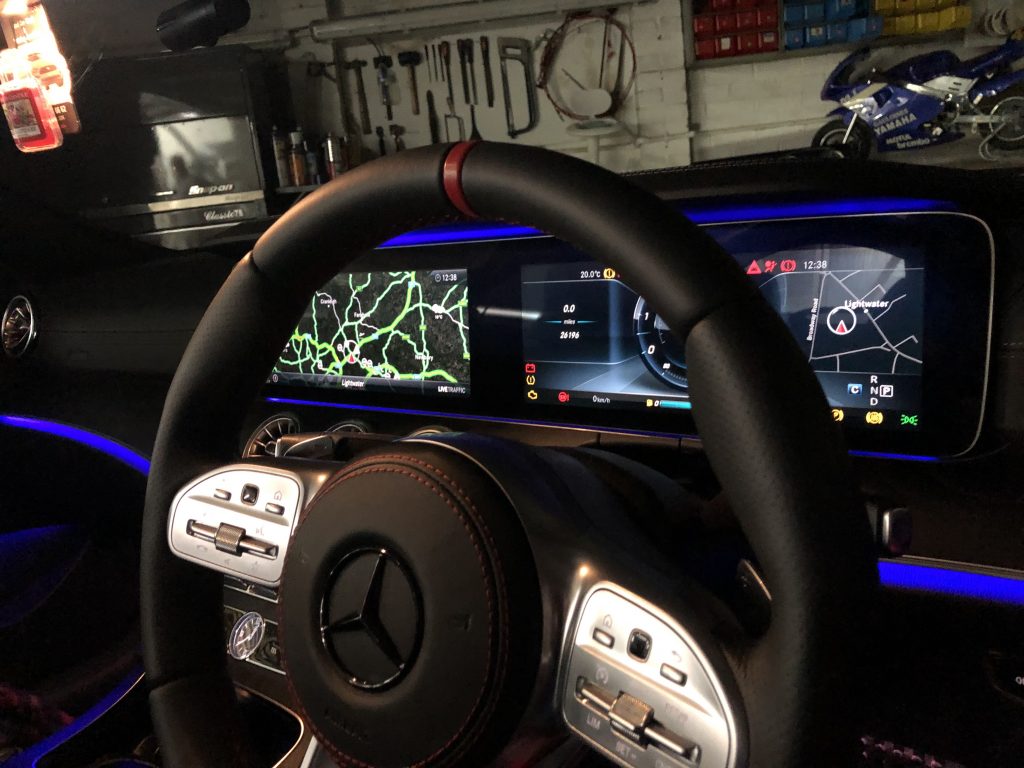 Further details, please see E class Digital Cockpit Retrofit