Mercedes Digital Cockpit Retrofit (E Class)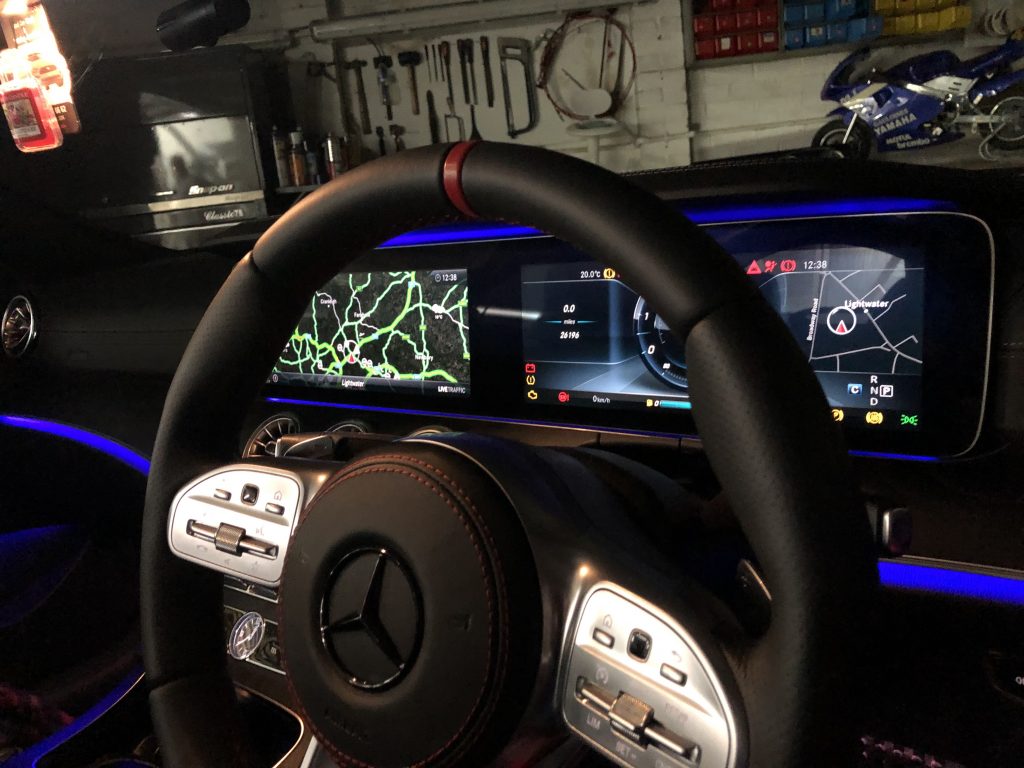 Mercedes W213 Digital Cockpit Retrofit
We've recently completed a number of Mercedes Digital Cockpit retrofits to W213 E classes saloons, W238 Coupes and Cabriolets.  We can fit brand new Mercedes parts, or refurb/used parts at cost-effective pricing.   Part of retrofitting the Mercedes Digital Cockpit to earlier E classes means upgrading to COMAND to support the large LCD for the map.
Above is a picture of a Mercedes Digital Cockpit retrofitted to a W213 E class saloon.  You can see the full map on the larger left screen, and if you want the more detailed map on the Instrument Cluster side of the Digital Cockpit. You can also see the stunning ambient lighting integration for the new lights around the cluster.
We fit the additional cooling fan system that is required (or Mercedes would not have fitted it on new cars with Digital Cockpit), integrate the extra ambient lighting, transfer the service history, and update the VeDOK data record (datacard) at Mercedes so that it doesn't go wrong when later serviced by Mercedes Benz.
Below are some pictures of various Mercedes E class vehicles during the retrofit where we have removed the COMAND display and Cluster and installed the extra wiring for the Digital Cockpit ambient lighting and the extra map display in the cluster: –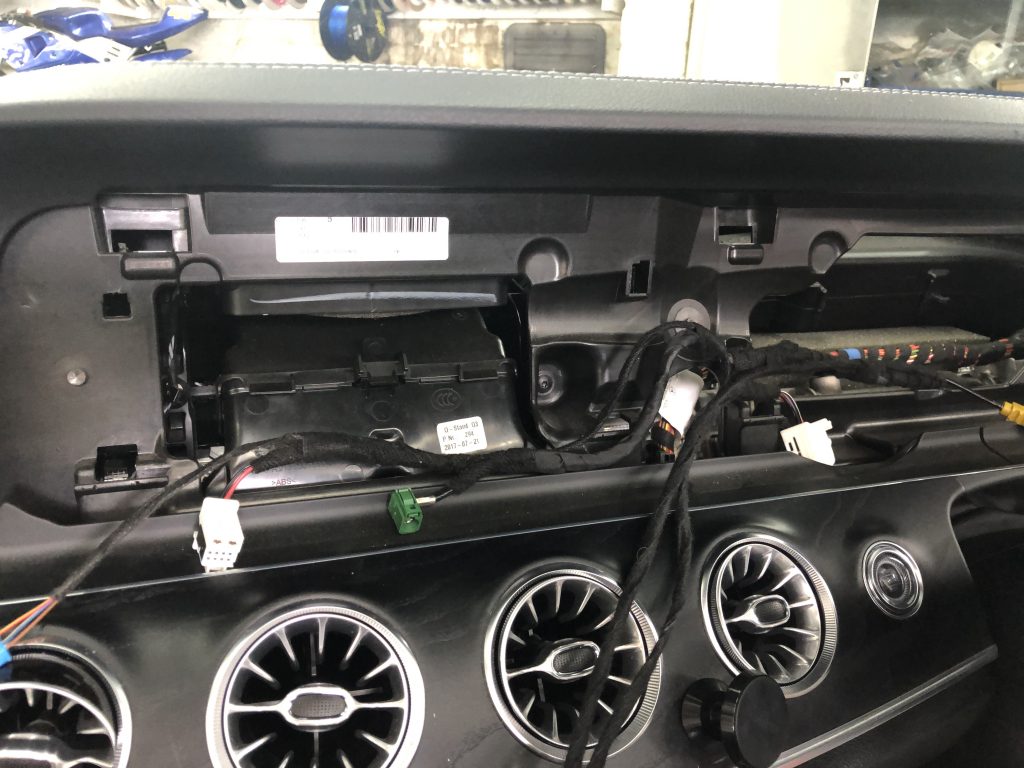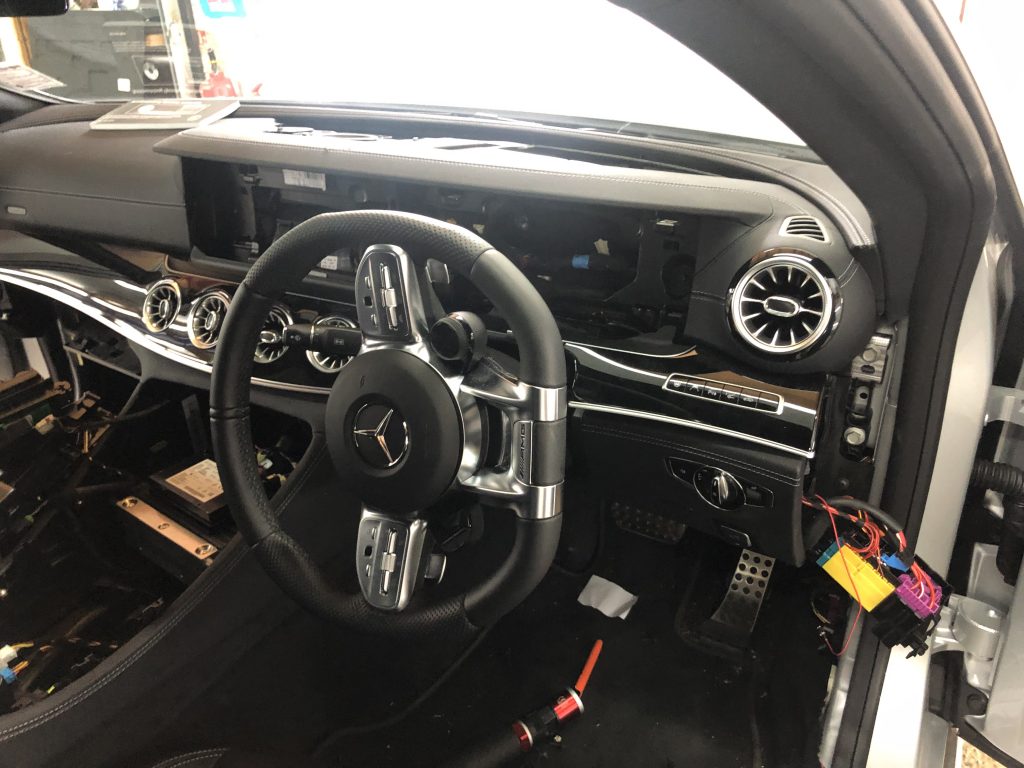 And finally a picture of a brand new cluster as supplied by Mercedes Benz: –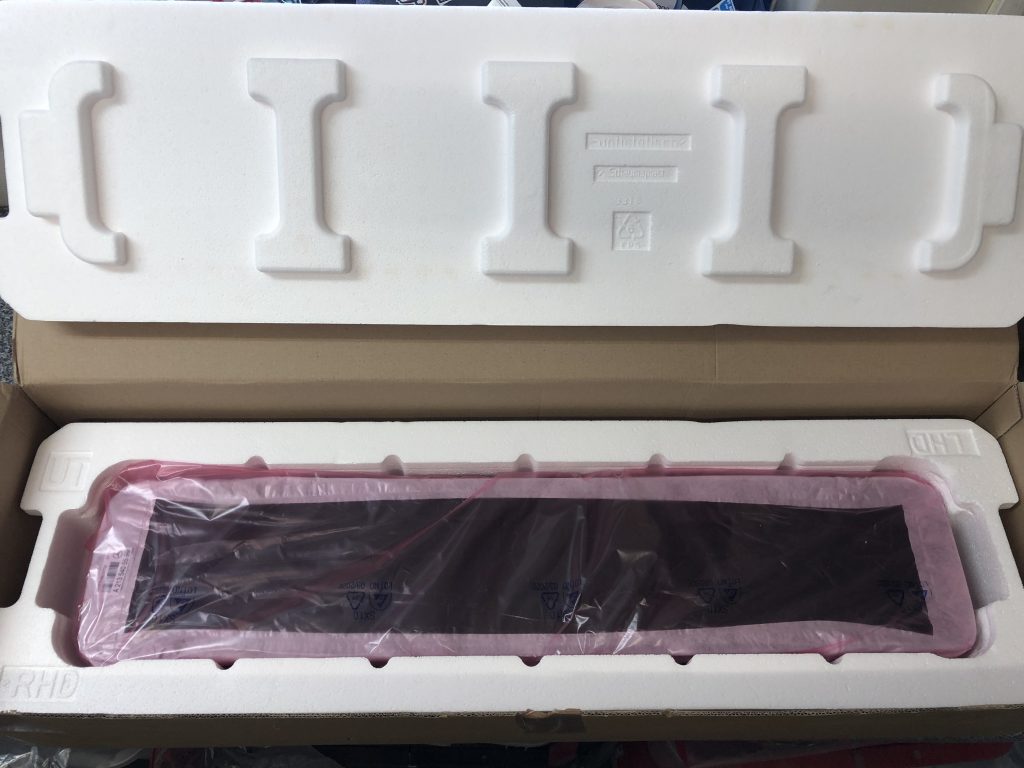 Contact us if you'd like to discuss this upgrade. The cost depends on what is already in your vehicle and whether you want a brand new cluster or a refurbished item, but if you have COMAND or a later car with Audio-20 then upgrades start from £2000.