Mercedes E (W213) facelift steering wheel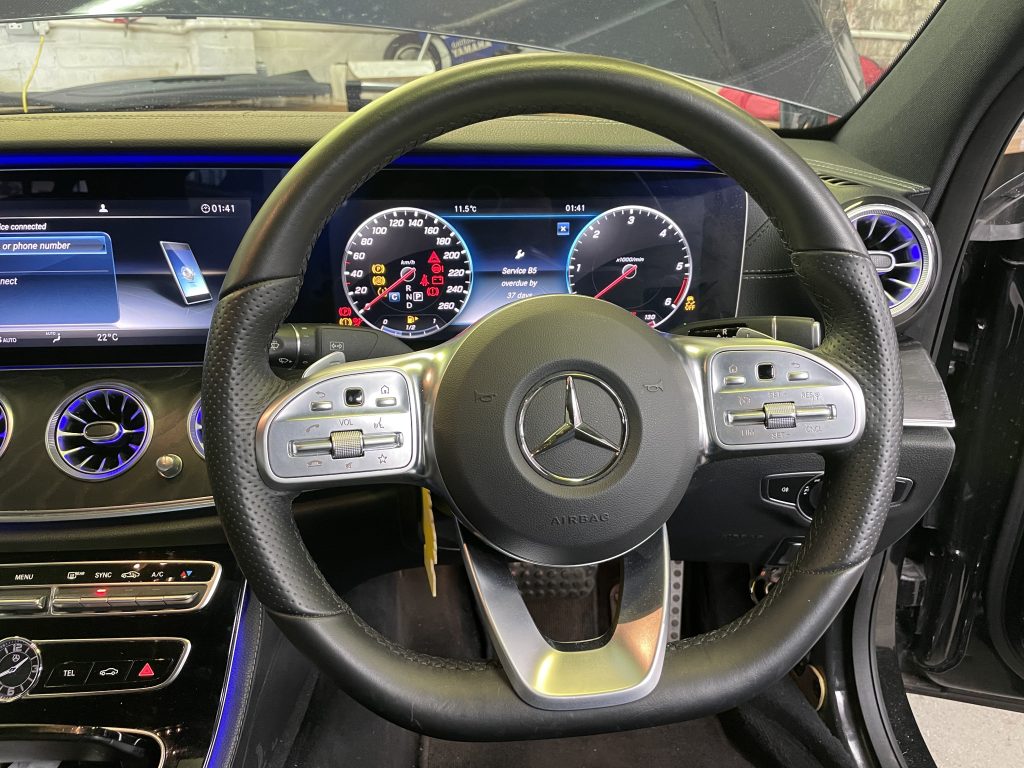 We've retrofitted the new steering wheel to this 2017 E class. We haven't used one of those interface modules that doesn't support the cruise control, we've done it properly with new wiring, a new steering column module without cruise control, and a bunch of firmware and coding. It behaves exactly like Mercedes designed it to.
Its also properly coded so that if the car visits the dealer later and they do firmware or coding updates the functionality will not be lost.
This can be done on W238 E class convertible and coupe as-well as the W213 E class Saloon and Estate.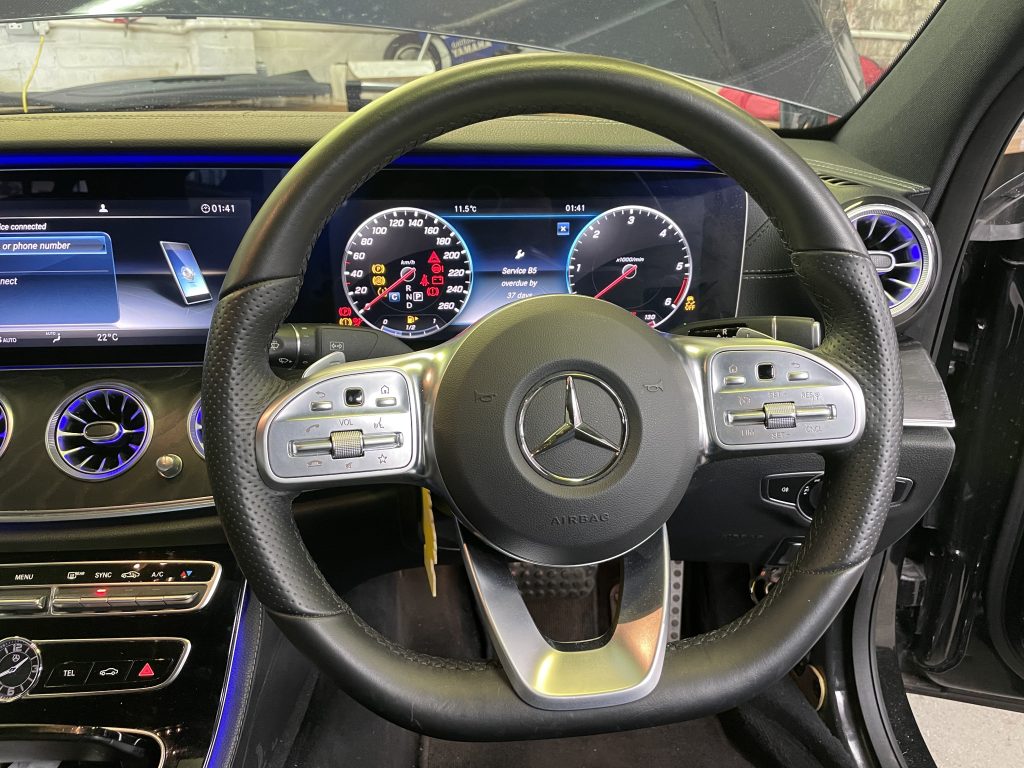 Prices start from £499 plus parts (i.e steering column control module, steering wheel and airbag).