Mercedes SLC Harmon Kardon retrofit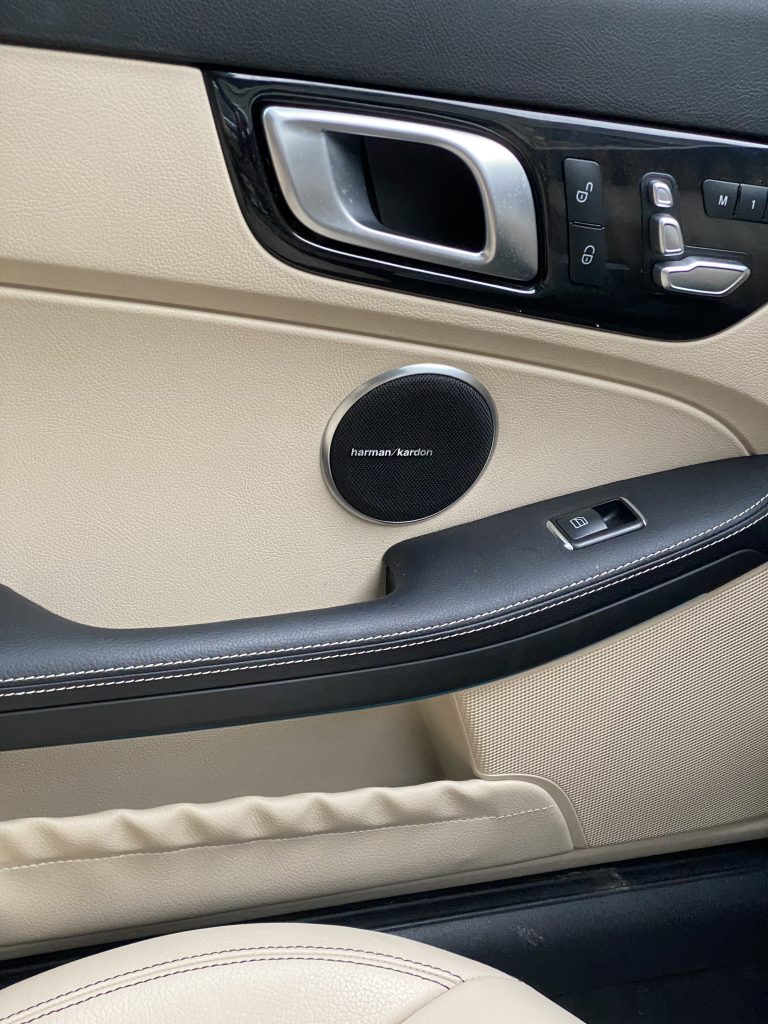 We made massive improvements to the standard SLC sound system, by adding the Harmon Kardon sound system but using Morel 4″ component speakers on the front doors. Alongside the standard dual-coil 8″ Harmon Kardon woofers (replacing the standard 6.5″ woofer) we added the HK grilles so the front door system is now an 8″ woofer, 4″ mid and 1″ tweeter instead of the standard 6.5 woofer/ 1″ tweeter system. New front centre and rear centres were added and the other two rear speakers replaced with the HK variant.
You also get the HK surround modes selectable from the COMAND system, and best of all it everything looks just like factory, but is even better sounding.
The same can be done to the R172 SLK of course.