Mercedes E-Class Cabriolet COMAND and DAB retrofit (W207)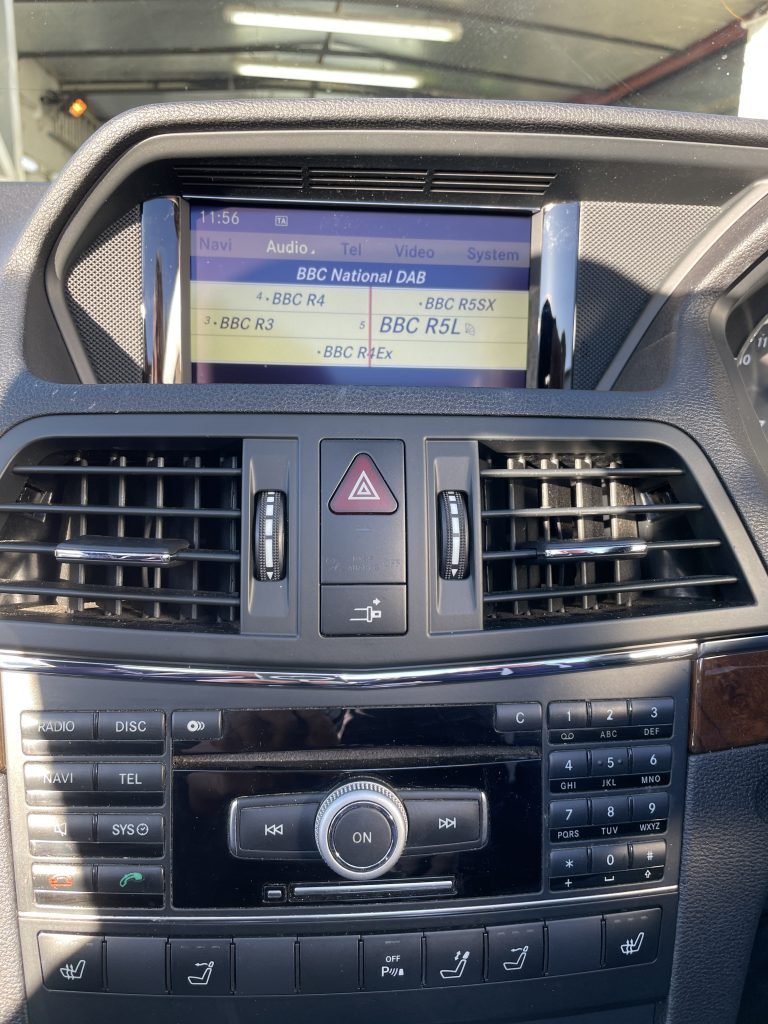 Today we've retrofitted the NTG4 COMAND and in2digi fully integrated DAB+ module to a 2010 Mercedes E class Cabriolet (W207).
We removed and replaced the display and COMAND, added the additional cooling fan system and a genuine GPS antenna.
We updated the data record at Mercedes Benz (VeDOK) to show the car has the COMAND system, and of course installed the latest firmware and maps on the newly installed COMAND system.
And of course we re-coded the Instrument Cluster to add the extra Navigation menu and to get the time from GPS.
This customer has owned this lovely vehicle from brand-new and wanted to make sure that everything was "as if he ordered COMAND from factory"
Contact us for further details, using the Contact link at the bottom of the page, or Contact Form on our home page.
Here are photos of before, during and after the upgrade.