Mercedes SL COMAND screen replacement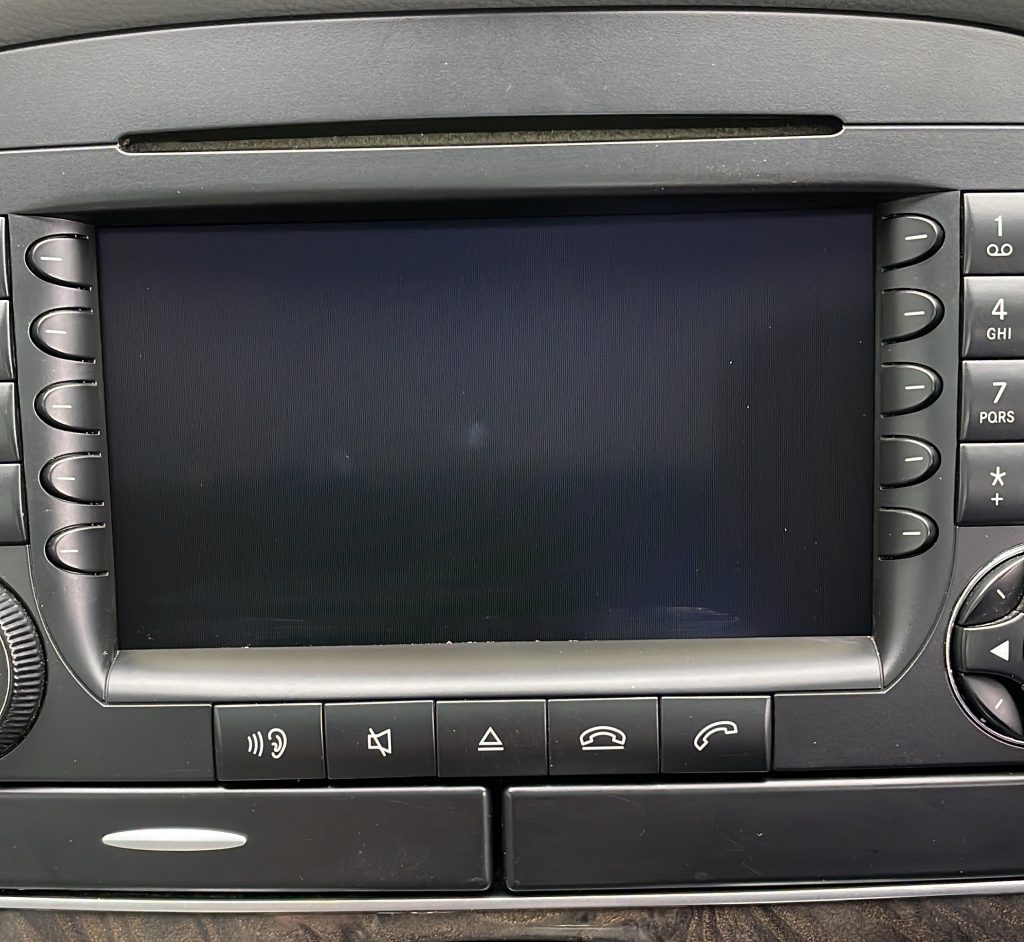 If your screen has lost it's anti-reflective coating (which is particularly annoying in soft-top and convertible cars with the roof down), then we carry spares for many Mercedes COMAND systems to replace the LCD.
The pictures below show a damaged screen, and then the re-assembled vehicle with the new screen installed.
The costs vary by vehicle as the amount of work varies and the LCD is different on different systems. On a Mercedes R230 SL with COMAND NTG1, LCD replacement costs £599 – this includes removing the COMAND, repairing and re-installing.