Mercedes 2015 / 2016 E Class W212 Factory CarPlay and Android Auto retrofit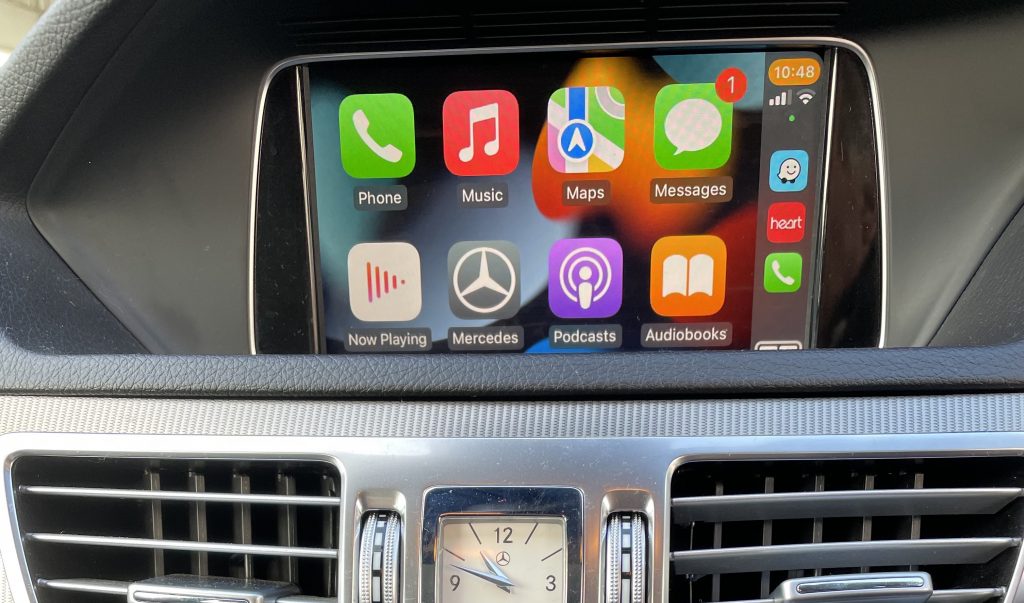 We've retrofitted the factory Apple CarPlay and Android Auto system using genuine Mercedes procedures, software and parts on this mid 2015 Mercedes E class saloon.
The advantages of doing it properly, include having a reliable system (because we install the latest firmware) with the correct Mercedes parts installed, and one that won't lose CarPlay when a Mercedes dealer has to update the software on the car's stereo system later.
Below is a photo reel of before, during the software update, and after.
We can add factory CarPlay to many post 2015 Mercedes vehicles, and if your vehicle can not support factory CarPlay we have alternatives.
Contact us for further information